I went down to the Wild Ozark creek to see what gifts the water brought this time and found a whole new gravel bed! Once I'm done gathering earth pigments from it I can put some back on the driveway, lol.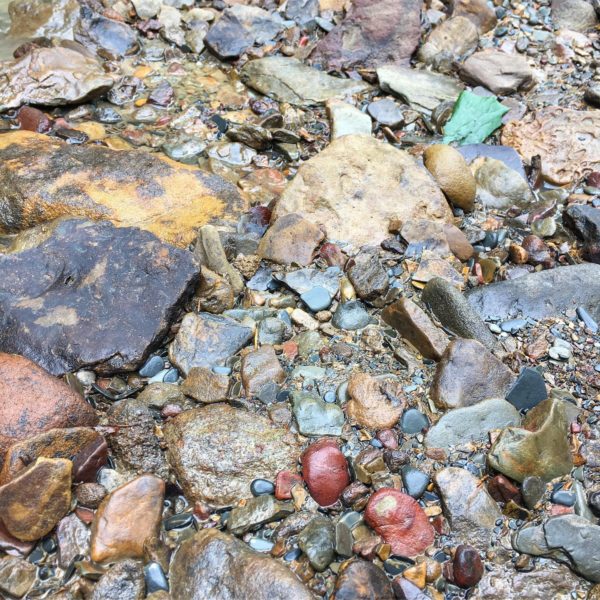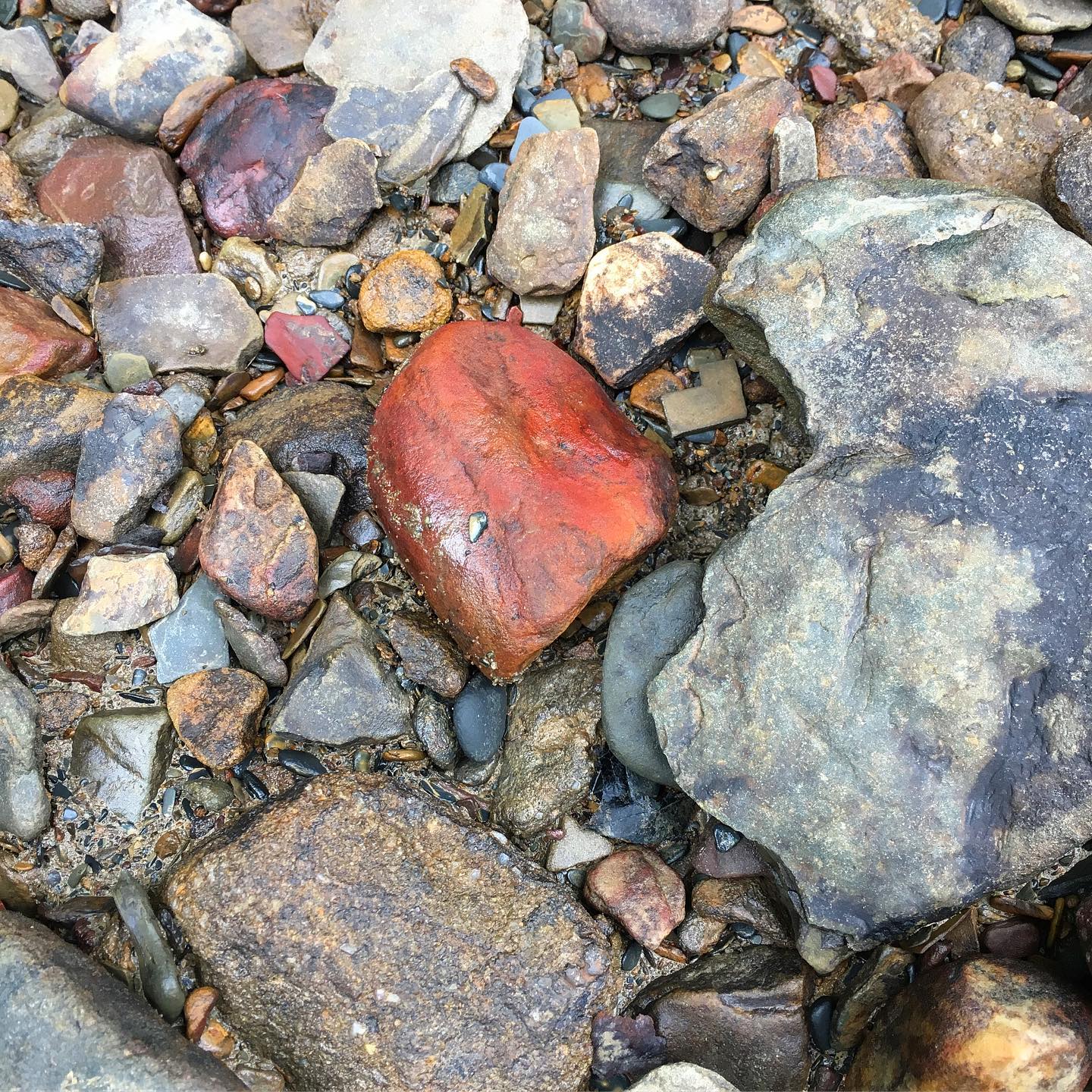 Am I gathering earth pigments… or maybe artifacts?
When I first spotted this interesting rock, it was because of the color. It would likely make a nice tan. But when I picked it up, my thumb and finger fit on it so perfectly, I looked closer.
There's a thumb print spot, and underneath is unnaturally flat. The end away from my finger is tapered to a wedge, and on the edge there is a worn concave depression.
Maybe this was once used to scrape sticks, to clean the bark and irregularities to make straight arrows? Or maybe it's just a rock that fits perfectly in my hand that would just so happen to also work perfectly for skinning sticks. Either way, I think I'll keep this one as the rock, and not crush it for paint. I find all kinds of neat things when I'm out gathering earth pigments.
Here's a link to an interesting article about stone tools used in ancient America. It's not about this particular rock, but will give you an idea of things that were done with rocks, and why I think this one might be something more than 'just' a rock.
The biggest gift
When it rains hard like it did this past weekend, the small gravel washes out from between the larger rocks on the driveway. Then I'm left with a cobblestone sort of path, but the cobblestones aren't smooth, lol.
Usually the gravel all washes down the creek and gets deposited in spots I can't get to very easily. This time, it's right on the shoulder of the creek. I can easily reach it to gather some of it back up and put it where I want it back on the driveway.
But first I'm going to pick through the rocks, gathering earth pigments for future paints. It's not like I need to save a lot of them… the rocks are always here, and new rains will bring new gifts. So I'll restrain myself to just a handful. Otherwise, if I'm not careful, the house will collapse under the weight of all the rocks I keep bringing home.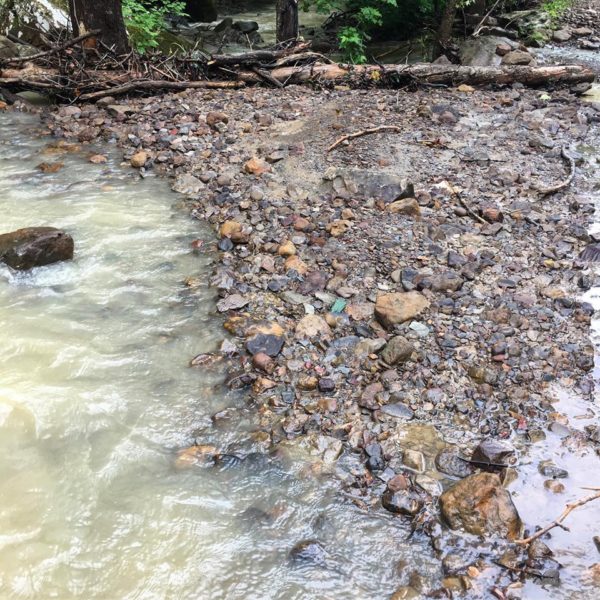 .
Author/Artist Info
________________________________
In the summer of 2018 I began making watercolor paints from the rocks, clay, and other resources of our land here in the Ozarks. My artwork is made exclusively with these paints. I call them Wild Ozark Paleo Paints, because they're made in a way very close to the same way paints were made when man first put a handprint on the wall of a cave. My specialty is painting nature, specifically the nature that surrounds me here in the remote hills of northwest Arkansas.

My Portfolio is at MadisonWoods.art

Click here to join my mailing list.