I have a new idea mulling around, and it has to do with grayscale…
Sometimes I get really frustrated that I don't have the colors I'd like to have for a painting I'd like to do. For example, I'd love to paint the plants that live in the deep woods ginseng habitat that I love so much. Without a true green, that's going to be hard to do.
But wait… Am I imposing limits on my art because of my own preconceived notions? Maybe. Why not just paint them with colors that I do have? Maybe it won't be realistic, but that doesn't mean it won't be beautiful. Grayscale painting could be beautiful in the way of black and white photography. I think we'll see.
Grayscale Art Experiment
I've done one painting in grayscale and it worked out pretty good. But the subject in this case was already kind of black and white in real life, so it wasn't a far stretch of my imagination to do it.
Something Different
For my plant portraits I have something different in mind. The idea that grayscale might work for my plant portraits has stirred me into action. It roused me out of my art slump I've been in since the whole social distancing thing messed up my schedule. The easel is up, the paper is on the board, and I'm getting my photos ready for a few portraits of my Woodland Friends.
The first subject is one I found today (by the time this goes live it'll have been a few days ago), for only the second time in the entire fifteen years I've lived here. A showy orchid. Now orchids have colorful leaves and flowers, so grayscale didn't even occur to me until today, as I tried to figure out a way to paint it using only my local pigments.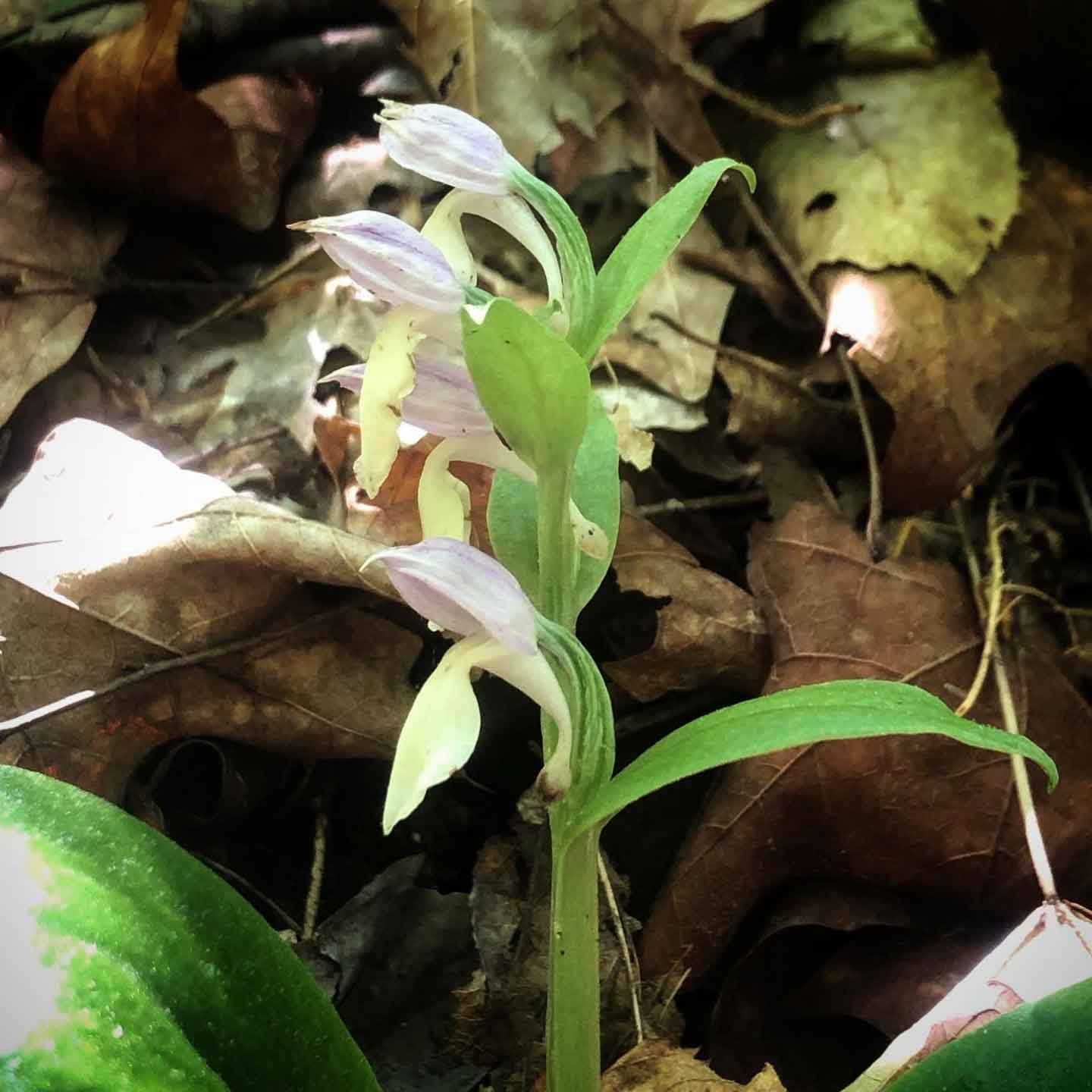 Grayscale Progress Pics
Keep an eye on my Instagram if you want to follow along as I get it done, or check back here for progress updates over the next few days. I'm so excited! I'll update this as I get more progress made.

.
Author/Artist Info
________________________________
In the summer of 2018 I began making watercolor paints from the rocks, clay, and other resources of our land here in the Ozarks. My artwork is made exclusively with these paints. I call them Wild Ozark Paleo Paints, because they're made in a way very close to the same way paints were made when man first put a handprint on the wall of a cave. My specialty is painting nature, specifically the nature that surrounds me here in the remote hills of northwest Arkansas.

My Portfolio is at MadisonWoods.art

Click here to join my mailing list.