As I find out about cabin rentals, B & B's, and other lodging near Kingston, Arkansas, I'll add them to the list below. If you own properties you'd like me to list, please send details to madison@wildozark.com.
Almost everywhere from the town of Kingston is 30 or more minutes. From Kingston, add another 30 minutes to get to Wild Ozark if you're going to take it easy on the 6 miles of dirt road to reach our gate.
On this page I've gathered contact information about some of the lodging options nearby (relatively speaking). If you stay at one of these locations, or have other lodgings to mention, leave a comment with your review so others can benefit – and thanks in advance!
And, please leave a guestbook entry or review at the location to let the owners know that you found it here first 😀 That's the only way I'll know if my lodging pages are working to bring them business.
Here's a page with a little more information about Kingston and what to expect from our quaint little town.
Kingston Lodging
Now there are a few places to stay right here in the actual town area of Kingston. There might be more I don't know about, so if you know of some, let me know and I'll add them to this list.
Hill Song Cottage – a cozy cabin on the hill overlooking the quaint 'uptown' of Kingston. Book through Airbnb from their FB page.
Tiny Kingston House – a cozier little stay for two just off of the square in Kingston, AR. The listing says 'Huntsville', but it's actually in Kingston.
Cane Hill Cabins – A suite that sleeps 3. In the near future they will also have a three bedroom, three bath log cabin on the same property.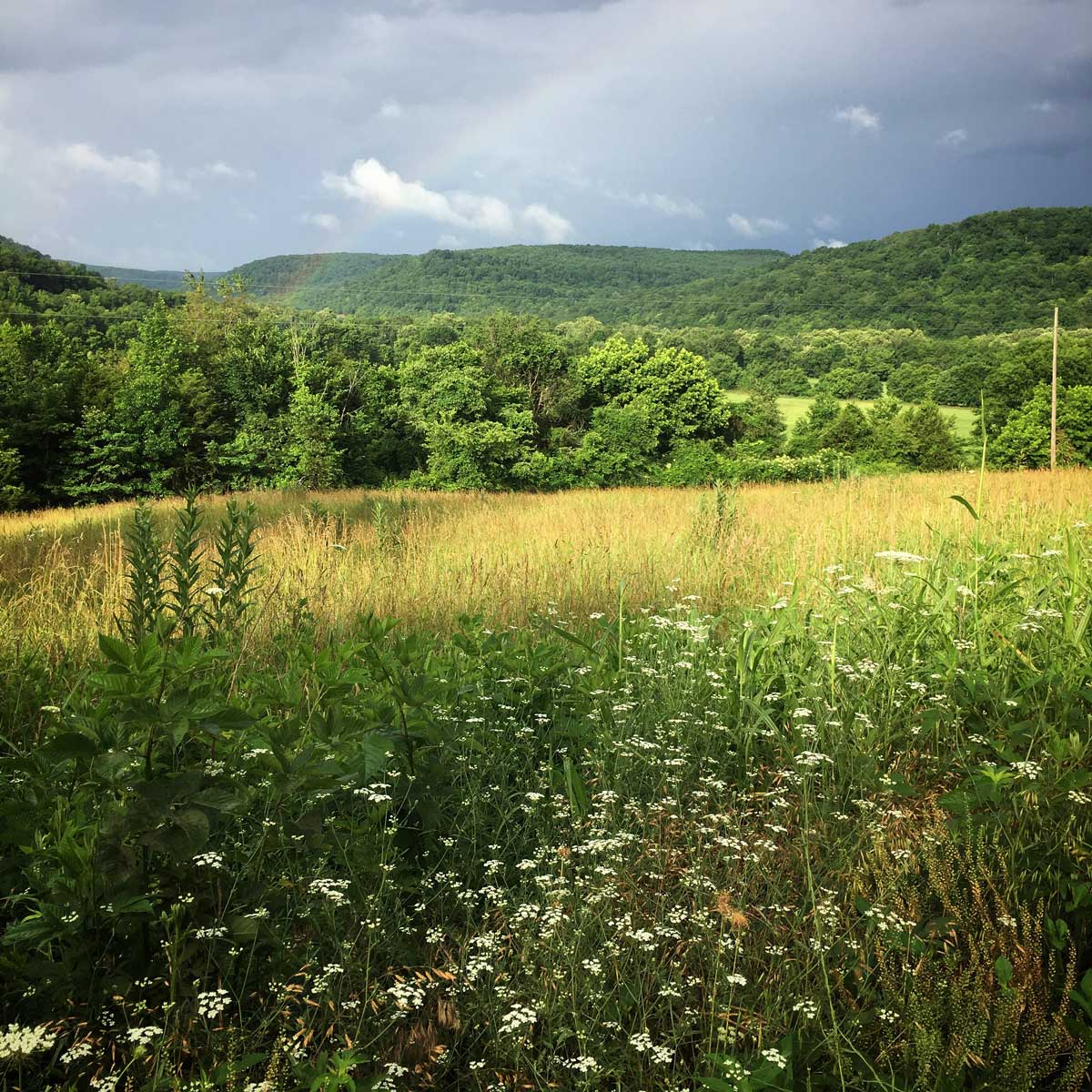 Amenities in the town itself are limited, but include a gas station/convenience store, a post office, one antique store that stays closed most of the time at the moment, a realty and feed store (Ranch One), a bank, and Lisa Davis' street market at the old Cobb's store. So, not much here in the way of shopping, but we're overflowing with beautiful scenery 🙂
Lodging near Kingston, Arkansas
Historic
Bessie's Inn is a beautifully renovated historic house in Huntsville, AR. It's about 45 min from Wild Ozark and 15 from Kingston.
Cabins
Woodchuck Acres Cabin: Escape the hustle and bustle and get back to nature in this recently remodeled 2-bedroom cabin on 20-acres located on Bradshaw Mountain just outside of Kingston, AR., and minutes away from Boxley Valley and the beautiful Buffalo River.
Arkansas Grand Canyon View Cabins: 7 rental cabins between Deer and Jasper. It is about 45 minutes to drive to Kingston. www.arkansasgrandcanyonviewcabins.com
Azalea Falls Lodge : I've been here before, to get married in 2013 🙂 Our guests from out of town stayed in the lodge and our ministers stayed in the cabin. Both were exceptionally nice, with beautiful scenery all around. For lodging near Kingston, this is almost as close as it gets. About 10 minutes away. https://www.facebook.com/Azalea-Falls-Lodge-Upper-Buffalo-River-Ozark-Getaway-209972401376/
Steel Creek Cabins: Located very near the beautiful Steel Creek campground. About 15 minutes from Kingston, and it's very near many of the great hiking and canoeing spots of the Upper Buffalo River region. They're also on FB: https://www.facebook.com/SteelCreekCabins/
Camping
There are state operated campgrounds at Steel Creek, and there is also a campground across the road from the little store in Ponca. I've stayed at Steel Creek before and enjoyed the easy access to the water.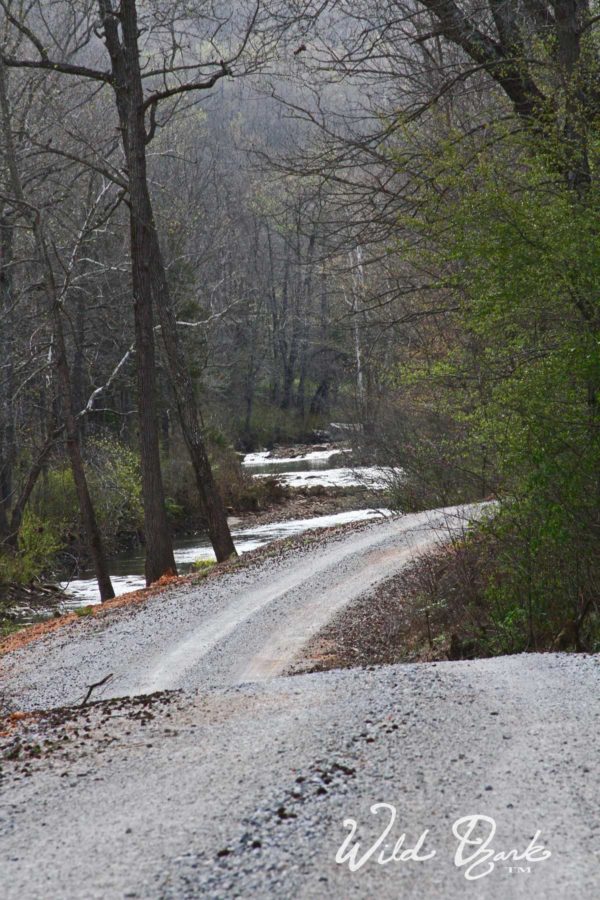 Lodging Near my Alpena Studio:
If I have workshops scheduled that take place in Alpena, you might prefer to stay closer to that location. Here's the page where you'll find that information. I'll add more listings as I discover them.
.
Author/Artist Info
________________________________
Madison Woods is a self-taught artist who moved to the Ozarks from south Louisiana in 2005. In 2018 she began experimenting with watercolor painting, using her local pigments. She calls them Paleo Paints. In 2023 she began her journey into the world of oil painting with those same pigments. Her paintings of the Ozark-inspired scenes feature exclusively the lightfast pigments foraged from Madison county, Arkansas. Her inspiration is nature – the beauty, and the inherent cycle of life and death, destruction and regeneration. Wild Ozark is also the only licensed ginseng nursery in Arkansas. Here's the link for more information on the nursery end of life out here.

Online Portfolio

Click here to join her mailing list.
First and foremost, apart from being an artist and author, Madison is a nature enthusiast. She enjoys using local resources in every aspect of her life and considers the land she and her husband live on as partners in life. They care for the land and the land cares for them. She's an herbalist, gardener, and wildcrafter of medicinal plants.
LIKE & SUBSCRIBE ON YOUTUBE
https://www.youtube.com/@wildozark
Reviews are a great way to support your favorite artists and small business owners.

If you would like to help me get more easily found by others, leave me a Google review by clicking HERE. It does require you to have a Gmail address, but if you can do this, it would help me out tremendously.

Thank you so much!