As I find out about cabin rentals, B & B's, and other lodging near Kingston, Arkansas, I'll add them to the list below. If you own properties you'd like me to list, please send details to [email protected]
Almost everywhere from the town of Kingston is 30 or more minutes. From Kingston, add another 30 minutes to get to Wild Ozark if you're going to take it easy on the 6 miles of dirt road to reach our gate.
On this page I've gathered contact information about some of the lodging options nearby (relatively speaking). If you stay at one of these locations, or have other lodgings to mention, leave a comment with your review so others can benefit – and thanks in advance!
Here's a page with a little more information about Kingston and what to expect from our quaint little town.
Kingston Lodging
Now there are two places to stay right here in Kingston. There might be more I don't know about, so if you know of some, let me know and I'll add them to this list.
Amenities in the town itself are limited, but include a gas station/convenience store, a cafe (which has rooms to rent upstairs), a post office, one antique store, a bank, and local art-craft gallery. So not much here in the way of shopping, but we're overflowing with beautiful scenery 🙂
Lodging near Kingston, Arkansas
Cabins
Arkansas Grand Canyon View Cabins: 7 rental cabins between Deer and Jasper. It is about 45 minutes to drive to Kingston. www.arkansasgrandcanyonviewcabins.com
Azalea Falls Lodge : I've been here before, to get married in 2013 🙂 Our guests from out of town stayed in the lodge and our ministers stayed in the cabin. Both were exceptionally nice, with beautiful scenery all around. For lodging near Kingston, this is almost as close as it gets. About 10 minutes away. https://www.facebook.com/Azalea-Falls-Lodge-Upper-Buffalo-River-Ozark-Getaway-209972401376/
Steel Creek Cabins: Located very near the beautiful Steel Creek campground. About 15 minutes from Kingston, and it's very near many of the great hiking and canoeing spots of the Upper Buffalo River region. https://www.facebook.com/SteelCreekCabins/
Camping
Hare's Hideout Primitive Campground: You can park in designated spots or hike into the wilderness and pitch a tent, or sleep under the stars. Birdwatching, hiking, rock-climbing, ATV or horseback riding (bring your own, either one). This is about as close as you'll get to feeling as if you're in the true Ozark wilderness on your own. About 10 minutes away, south on Hwy. 21 going toward Boxley valley. This one has port-o-potties and no showers or running water, so keep that in mind and bring your survival gear and take it out for an excellent practice run 🙂
There are also other state operated campgrounds at Steel Creek, and there is also a campground across the road from the little store in Ponca. I've stayed at Steel Creek before and enjoyed the easy access to the water.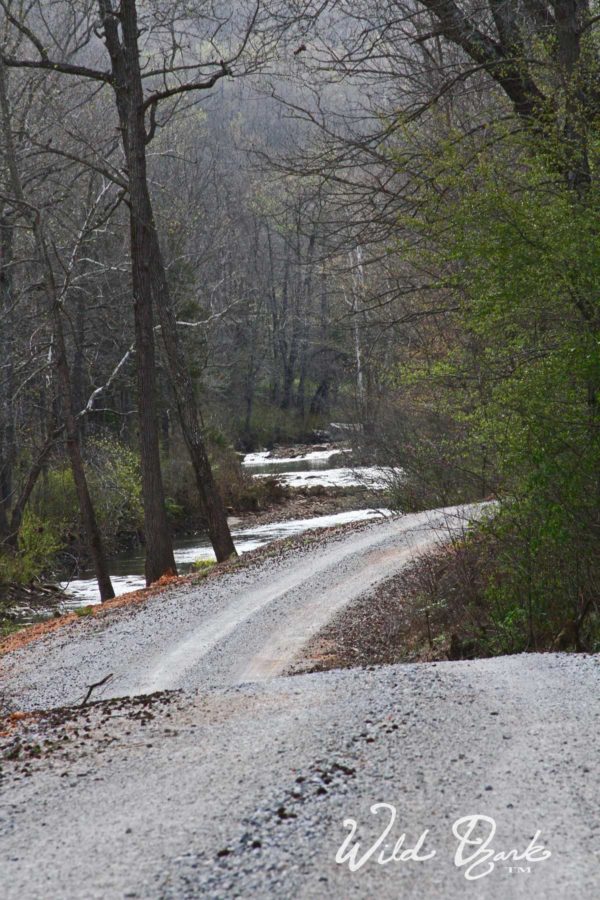 .
Author/Artist Info
________________________________
In the summer of 2018 I began making watercolor paints from the rocks, clay, and other resources of our land here in the Ozarks. My artwork is made exclusively with these paints. I call them Wild Ozark Paleo Paints, because they're made in a way very close to the same way paints were made when man first put a handprint on the wall of a cave. My specialty is painting nature, specifically the nature that surrounds me here in the remote hills of northwest Arkansas.

My Portfolio is at MadisonWoods.art

Click here to join my mailing list.