It's not an Ozark critter, for sure, but I had a photo of my grand-daughter's Bearded Dragon and so I painted it today. A print for Karter is already framed and ready to deliver for her birthday. This was a quick painting, practice doing faster works that aren't as detailed. I'm usually not nearly so fast from start to end. But less detail work takes a lot less time.
Bearded Dragon in Progress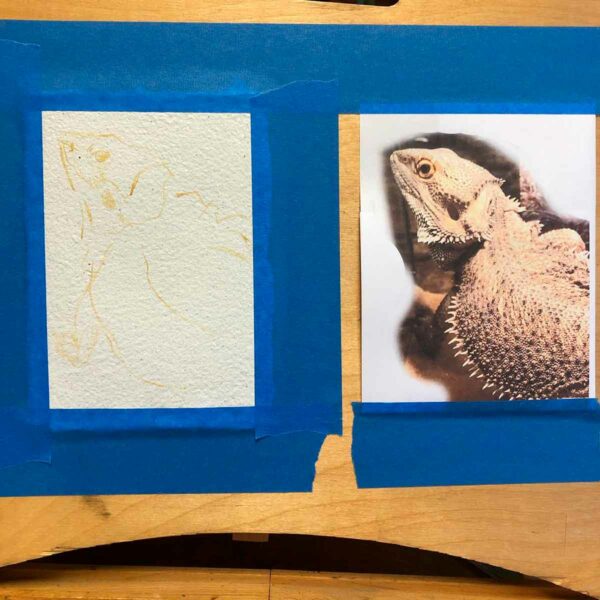 The Finished Painting
The sources for the pigments I used today are all from stones found right here around Wild Ozark. The black is from a black stone that I think may be bituminous coal. It's not real plentiful, but these black rocks are scattered here and there and we usually find them on the driveway. The rest were all sandstones of varying shades of colors.
Isn't Petunia a cute little bearded dragon?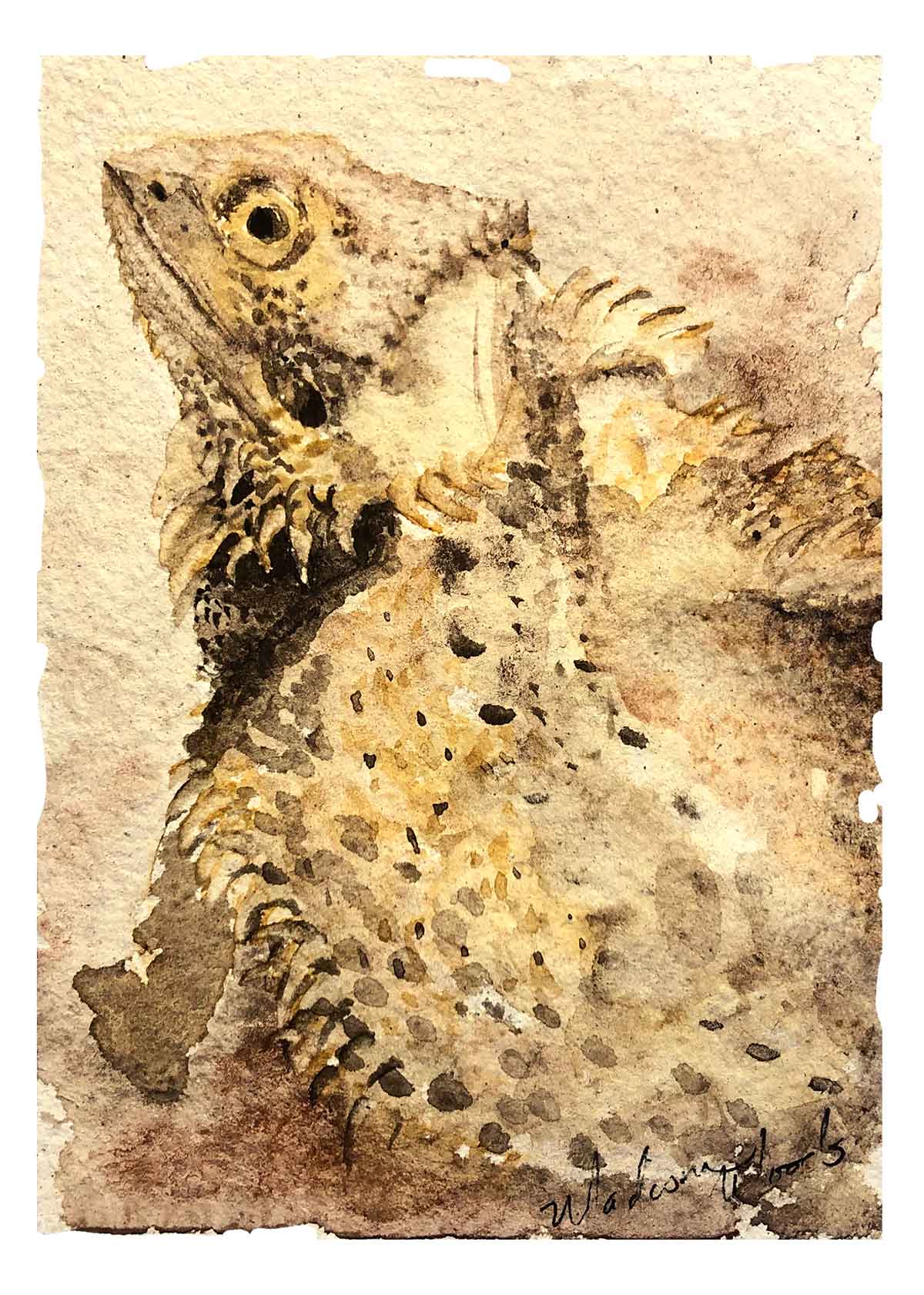 .
Author/Artist Info
________________________________
In the summer of 2018 I began making watercolor paints from the rocks, clay, and other resources of our land here in the Ozarks. My artwork is made exclusively with these paints. I call them Wild Ozark Paleo Paints, because they're made in a way very close to the same way paints were made when man first put a handprint on the wall of a cave. My specialty is painting nature, specifically the nature that surrounds me here in the remote hills of northwest Arkansas.

My Portfolio is at MadisonWoods.art

Click here to join my mailing list.