Fill out the form below to sign up for my my monthly newsletter, and… get a free piece of art. New subscribers get to choose an NFT or print right away, and then opt to join the giveaways each month thereafter.
The only required thing is your email address. If you put in your birthday day/month, and your mailing address, you'll SOMETIMES get one of my artwork note cards (lately I've failed on this task ☹)
Become a Wild Ozarkian!
What do I talk about in the newsletter?
I share a bit of whatever I've been up to, whether it's art related or homestead related. Sometimes it's nature-related. We live in the middle of 160 acres in the Ozark mountains of northwest Arkansas. So life may be a bit different here for us than it is for you. You might find that interesting!
Win a free 5 x 7″ Print – or an NFT! Only for newsletter subscribers.
Each month in my newsletter, I'll give away a print to newsletter subscribers who entered the previous month. If you want to enter that giveaway, just hit 'reply' to the newsletter (or use the button provided – but read the text in the email first and make sure you don't want to change it!) and let me know. I'll do a random number drawing and announce the winner in the next issue. (I've been doing good with this part- monthly!)
NEW! Winners will have the option of receiving my soon to be minted on Tezos "Ozark Rocks & Leaf" NFT or a 5 x 7 physical print of their choice. If you want the NFT but don't know how to receive it, no worries, I am happy to tell you how I set up my wallet. A wallet is free and you don't have to buy any Tez. All I do is send it from my wallet to yours.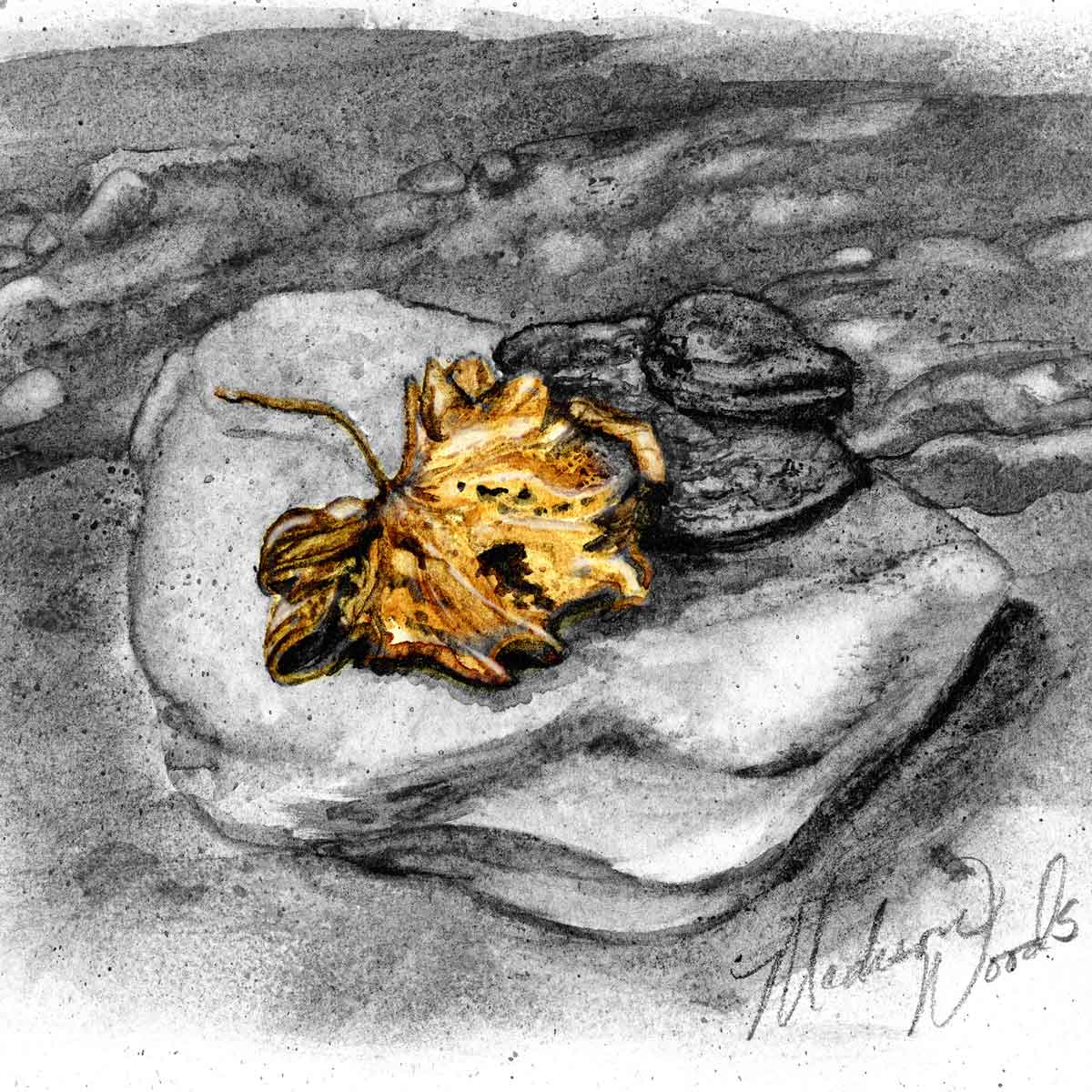 Workshops, Paints, and Original Art segments
Now that it's warming up, I'll start doing some pigment foraging and paint-making workshops. So if you want to know when those are planned, but don't want to watch the blog, check off that box. Similarly, if you want to get emails when I have new paint sets ready to sell, or want to know when I have new original art, tick off the boxes to get on those special interest lists. Those are chatty emails, just notification newsletters.
Thanks for getting on board and becoming a Wild Ozarkian!
The Archives
Leave a comment to introduce yourself and tell me about your life's passions 🙂