During winter months I go to the Fayetteville Farmers Market but this weekend marks the return to my spring schedule. So I'll be at the Kingston Square Arts on most Sundays until the end of the year now.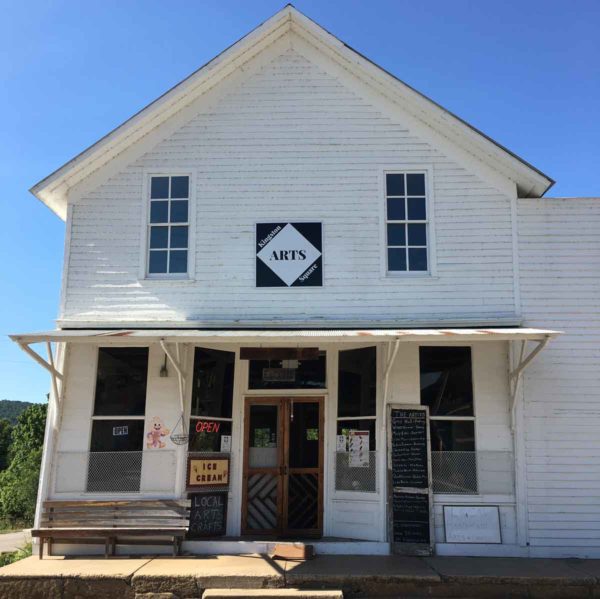 I will not be there during the month of May, but the gallery is open as usual on Thursdays through Sundays, 10 to 6.
Come Paint with Paleo Paints
When I'm there, I'll have easels and paints and papers and brushes for anyone who wants to spend some time painting with my Paleo Paints without having to spend money on a whole set for yourself. The cost to come paint is $10, and that helps replace materials and pays the gallery a little for the use of space.
Paint All Day (or part)
11 a.m. to 4 p.m.
You can call ahead if you want to make sure I'm there.
(479) 665-2559
Small Doodle for Free
If you just want to see if you like the paints I have smaller scraps of paper and you're welcome to doodle on those all you want at no charge. There are no set hours for this. We're open from 10-6, but the only day I'm there ordinarily is Sundays. Use the number above to call ahead if you want to be sure that I'm there with the doodle supplies.
Wild Ozark Art and Paleo Paints
My corner is located at the back end of the store near the register and workroom. I have prints, stationery items made from my art, and some sets of Paleo Paints.
Aside from the Wild Ozark products, the gallery hosts other artists from the area. Greg Hall with Oddbowlz has a whole half a building full of beautiful, functional pottery. The other half is full of fine examples of art and craft workmanship of artisans within 50 miles of the tiny little town of Kingston, Arkansas.
More about Paleo Paints and Wild Ozark
If you want to see some of the paintings I've done with my Paleo Paints:
Here's a few posts and pages at the blog if you want to explore more:
Earth Pigments and Watercolors